Engagement Session Photography, serving Los Angeles and Orange County, Barnet Style!
We love engagement sessions, mainly because they give us a chance to get to know our couples better before the big day. It's our goal for you to enjoy the experience and love your photos after you see the images. This will make you look forward to the photography on your wedding day.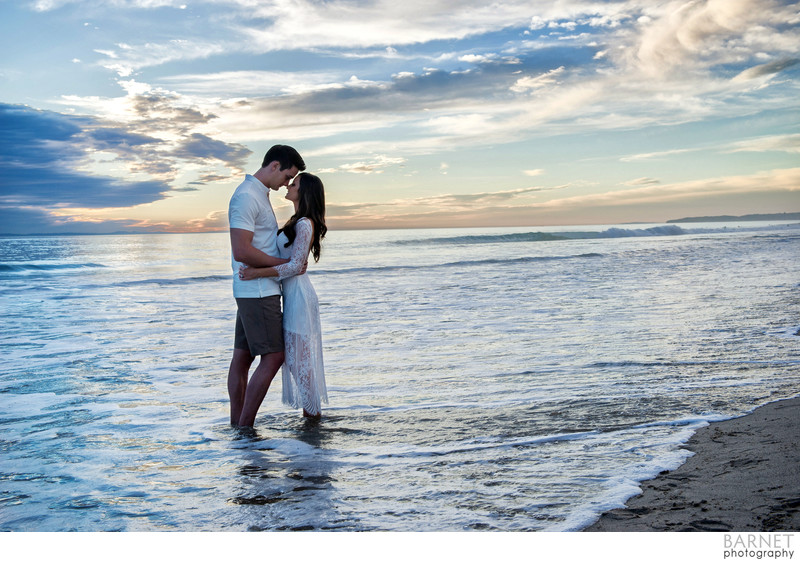 We make your engagement session fun and relaxed. We go to beautiful locations and you will receive a gallery of photos you can use for "save-the-date" cards, sign-in books, etc. But Engagement Sessions have so much more to offer!
We photograph engagement sessions for most of our wedding clients and it's a great for us to get to know you and have fun photographing you without the time constraints of the wedding day. We learn your best angles, the best way to light you, and you'll learn posing tips for the big day. It's also a great way to see how we photograph you and the way we are able to capture your chemistry.
After the session, we can meet at our studio to order products from the engagement session, or it can be done online.
When it comes to your wedding day photography, you will be instantly more relaxed because we were able to spend time together on your engagement session.
We can suggest several locations for engagement sessions we like within our area such as beaches, un-manicured parks, wilderness areas, urban areas in downtown Los Angeles or Santa Ana, and the Santa Monica Pier to name a few. We're also happy to go to a location that has special meaning for you.
We always have a phone consultation with you to discuss your session and the type of location you would like. You may want to go to the beach, a park, or an urban location. We also go over wardrobe and makeup to make sure you feel good during the session and look your best and it's OK to text us images of possible outfits. We are always happy to give you our expert advice.
Some couples bring a change of clothing for an extended session, and maybe even a friend to help them change and carry things. Even dogs are welcome as long as they come with a friend to be "the handler". A little pre planning will make your images timeless
All this doesn't mean that an engagement session needs to be a big production. All you need is date, time and location you are good to go!
To see examples our engagement sessions portfolio, click here: https://barnetphotography.com/weddings/engagements